Management Team
Rory Dannenberg
After working in the housing industry in the mid 1980's, the passion for construction was in Rory's blood. He loved the creativity and imagination that great builders brought to the industry. This led him to attend the University of Arizona school of Architecture and subsequently open his own custom building business in Arizona.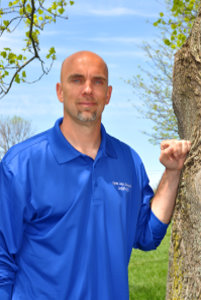 Rory has been in the Home Building Industry since 1992, becoming a licensed builder in 1993 in Arizona. When Rory and his wife Nikki started that custom home building business, it grew and expanded branched quickly into the building of custom homes and Commercial properties. From Restaurant's to grocery stores, from small homes to homes up to 12,000 sq ft plus, all with unmatched quality.
Never thinking they would leave Arizona, they did decide to visit Kentucky! Now, the rest of the story. They loved the hills, the seasons, the trees, horses and farms. It was green and they loved that too, and most importantly, what a great place to raise a family! And so with Little Zakk , Zoe, lovely wife, Nikki, and their business prowess, moved to Lexington. What Rory was lauded and applauded for in construction in Arizona, is what he is wowing the custom housing market with here in the Bluegrass of Kentucky. A true custom builder, unrivaled in this area.
Here are some of Rory's Designations and Certifications:

Member of the National Home Builder since 1993
Member of the Lexington Home Builders Association
Former member of Local Member in Arizona since 1993
Energy Star Certified
NUCA Excavation Certified
OSHA Certified
Nikki Dannenberg
Nikki grew up in a family of Restaurant Entrepreneurs. Nikki learned to order, price compare and schedule, at an early age. It was necessary to succeed in that highly competitive restaurant business. Of course, she was learning numerous necessary skills to run a construction business, which are so valuable to you the client. Literally, hundreds of bills, receipts and tasks to schedule in every home construction process. She is on your task with efficiency each and every day.


Nikki, has had accounting classes, budgeting experience and managerial positions. Working at Legos in marketing and numbers of restaurants, she is ready for managing your paper work. When you need to see an order, or receipt, she's the person you will call.



Carolyn N. Wheeler
My involvement with homes started very early in life because my mother, father and all of my brothers are builders and developers. I have sold real estate for 31 years in Central Kentucky, specializing in relocation, new home construction and farms. I am a specialist in new home construction and I have marketed homes by Central Kentucky's finest builders. Combined with my knowledge of available land and home sites, this has made me one of the top agents in new construction sales.
As a team, The Wheeler Group strives for "service beyond expectations". Being Central Kentucky's top producer for 21 years, we provide an abundance of advertising, excellent marketing options both locally and globally, prompt responses to our clients' needs and a track record which is unprecedented and unequaled in Central Kentucky.

My primary goal is to assit you in making the most informed effitive desigion through the construction. I will provide continuous guidance and support through closing time and move in. Think of The Wheeler Group of Bluegrass Sotheby's International Realty as your coordinators, who will represent your interests, maximize efforts and manage the sale of your existing home or the costruction of your new home with Captiva Luxury Homes, Inc.. We place our extensive experience and brand recognition at your service.